About Margo
Born and raised in Arizona, Margo Edgeworth loved singing and creating music from a very young age. She studied piano with her maternal grandmother and later with Brent Jorgensen, composer of the popular "Hymnplicity" series for LDS Ward choirs. At Brent's encouragement, Margo entered the New Era magazine's hymn and songwriting contest and eventually received First Place in the contest for six consecutive years. Each of her first-place compositions was published in the New Era magazine. (Five were published under her maiden name, Margo Faraoni.) 
Margo received numerous other "awards" as a result of entering the New Era contest. Most notably, she garnered the attention of her then-future husband, Trevin Edgeworth, who heard Margo's music while on his two-year church mission in Puerto Rico and decided to contact her when he returned home. 
Following studies with professors James DeMars, Jody Rockmaker, and Randall Shinn, Margo graduated cum laude with a bachelor's degree in Music Theory and Composition from Arizona State University. She continues to write music and has had several pieces performed at the annual Church Music Festival held on Temple Square in Salt Lake City, Utah. Her recent compositions include five children's songs and five hymns for possible inclusion in a new children's songbook and hymnbook for The Church of Jesus Christ of Latter-day Saints. 
In addition to composing, performing, and arranging music, Margo has recently rediscovered her love for acting. At her daughter's encouragement, she auditioned for a community theatre production of "A Christmas Carol" and was subsequently cast as Mrs. Cratchit. She was later cast as Mrs. Phelps in "Matilda" and as Mother Abbess in "The Sound of Music". She hopes to compose a musical of her own in the near future.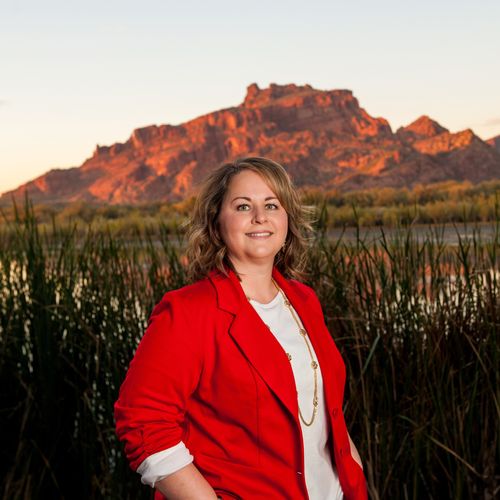 AWARDS
2022 - Special Recognition for "In Loving Memory of Our Lord" with Jed Crowther, Annual Church Music Submission, Hymn Category
2019 - Award of Merit for "Rejoice!", Annual Church Music Submission, Anthem Category
2016 - Award of Distinction for "The Empty Tomb", Annual Church Music Submission, Song Category
2014 - Award of Merit for "There's a Song in the Air", Annual Church Music Submission, Anthem Category
2012 - Award of Distinction for "My One Sure Anchor is Christ", Annual Church Music Submission, Song Category
2011 - Special Recognition for "Home to Me", Annual Church Music Submission, Song Category
2011 - Award of Merit for "They Will Not Doubt Their Mothers Knew" with Toni Thomas, Annual Church Music Submission, Relief Society Category
2009 - Award of Merit for "Fear Not", Annual Church Music Submission, Anthem Category
2005 - Special Recognition for "As Zion's Youth in Latter Days", Annual Church Music Submission, Anthem Category 
2004 - Award of Merit for "The Lord is My Light", Church Music Submission, Anthem Category